Winners of the 1st annual World Fashion Awards announced in London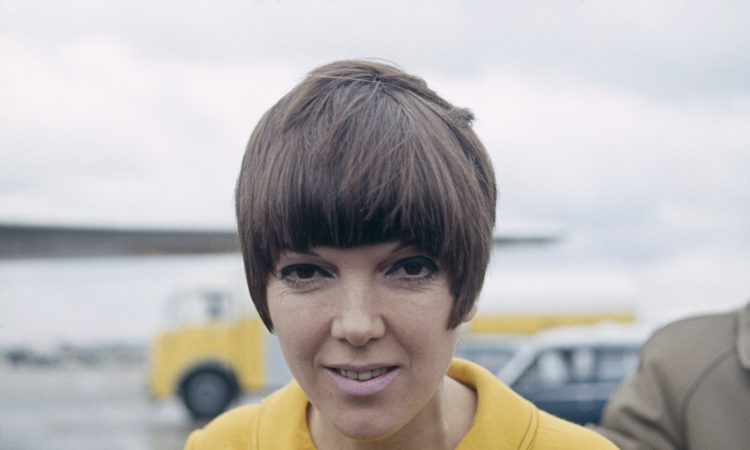 Welsh born fashion designer Mary Quant pictured at an airport in London in 1967. (Photo by Rolls Press/Popperfoto via Getty Images/Getty Images)
Louis Vuitton, Virgil Abloh, Nicky Clarke, PrettyLittleThing, Gigi Hadid​,  and Vivienne Westwood lead the winners list at this year's 1st annual World Fashion Awards which took place on the 18th of September 2019 at the prestigious Savoy Hotel in London.
The World Fashion Awards which was sponsored by Dechavel  celebrates the achievements of established and emerging fashion brands, outlets, designers, models, manufacturers and influencers.  The public gets to decide on who gets nominated and who eventually wins in the curated categories. Over 1.5 million fashion fans globally voted online.
The Face of 2019 a nationwide modelling search ran in tandem with the awards was one by Georgina Fisher and Kristian Eustace.
The Toni Mascolo Best Hair Dresser 2019 award was won by legendary hairdresser Nicky Clarke who commented "It's a privilege to be here at the World Fashion Awards and winning this award tonight has been simply amazing"
The Toni Moscolo Best Hair Dresser Award is awarded in honour of  the late great Italian-born British hairdresser and businessman, and the co-founder of hairdressing chain Toni & Guy which he founded with his brother Gaetano "Guy" Mascolo.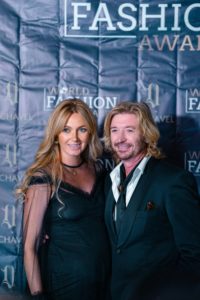 After an amazing AW/20 catwalk by luxury brand, Dechavel with models of the Face of 2019 . The Lifetime Achievement Award was awarded to Fashion icon, Dame Mary Quant  .  Dame Mary Quant's son Plaunkett Greene including her family were onstage to support this incredible award.
Preparations for the  World Fashion Awards 2020 are already on the way with today's announcement of  WFM – World Fashion Magazine,  a quarterly print and online digital magazine launching this week supporting and featuring news, features, and stories from the world of fashion.
Here are the full list of winners for the WFA 2019
Menswear Designer of the Year
Virgil Abloh (USA)
Best Accessory Designer
Maria Grazia Chiuri (Dior)
Best Newcomer
Arshia Alam (Designer)
Best Streetwear Brand
Trapstar
Best Makeup Artist
Lynsey Alexander
The Toni Mascolo Best Hairdresser award
Nicky Clarke
Best Fashion Photographer
John Rankin Waddell (UK)
Best Fashion & Beauty Vlogger
Patricia Bright (UK)
Best Collaboration Award
Belstaff x McLaren
Best Fashion Week
New York Fashion Week
International Fashion Icon Award
Rihanna
Best Jewellery & Accessories Brand
Ceccacci Watches
Best New Fashion Brand
Chakshyn
Best Fashion Influencer sponsored by DeChavel
Gigi Hadid​
Best International Female Model
Malaika Firth
Outstanding Contribution to Fashion 2019 sponsored by The Savoy London
Vivienne Westwood
Lifetime Achievement Award
Dame Mary Quant
To get involved with the 2020 World Fashion Awards – E-mail: wfa@wfashionawards.com
Tags :
Dame Mary Quant
Dechavel
Fashion Awards
featured
home
Toni Mascolo
wfa 2019
WFM
world fashion awards
World Fashion Magazine