Hottest fashion items and style icons from each year of the decade revealed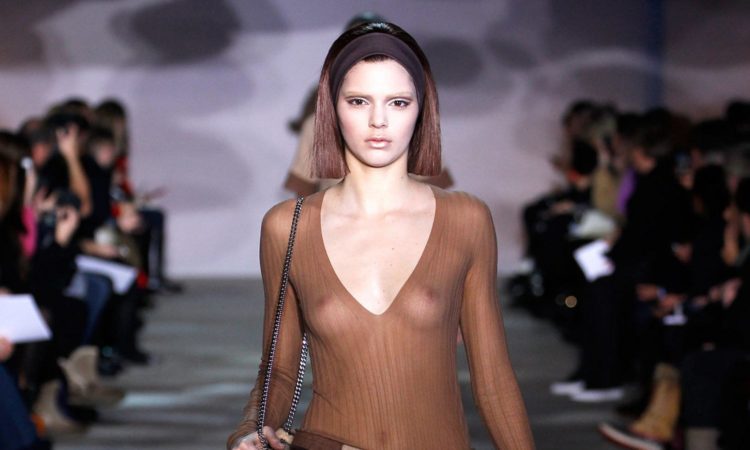 Here the hottest fashion items and style icons from each year of the decade- highlights based on fashion articles, global fashion search and sales data as well as social media mentions.
From the Valentino Rockstuds to Bottega Veneta Stretch sandals, and from Alexa Chung to Meghan Markle, 2010s defined an era full of contrasts and surprises for the fashion industry.
Highlights include:

2010: Sales of Alexander McQueen's skull print scarf increased 1400% in the days after his premature death.
2011: Valentino launched the Rockstud shoe in the S/S 2011 collection, quickly becoming the most wanted shoe and helping drive the brand's revenue.
2012: Rihanna started experimenting with fashion, becoming the most talked-about fashion influencer.
2013: Cara Delevigne's full and bold eyebrows were blamed for a fall in tweezer searches according to Google search data.
2014: Kendall Jenner walked for Marc Jacobs in New York and the insta-model was born. She was named by Time magazine, alongside her sister Kylie, as one of the most influential teenagers of the year.
2015: The Gucci Princetown fur loafer was the most wanted shoe, highlighting Alessandro Michele's new vision at Gucci.
2016: The polarising £185 Vetements DHL T-shirt became the fashion story of the year.
2017: Slogan T-shirt searches increased 105% year on year, with Dior's "We Should All Be Feminists" T-shirt becoming the most wanted item of 2017.
2018: 'Ugly dad' shoes were the most talked-about sneaker style of the year, as Balenciaga's Triple S drove thousands of searches and set the fashion agenda for months after its release.
2019: Bottega Veneta was the breakout brand of the year- the brand's Stretch sandals spiked 53% on Lyst year on year.