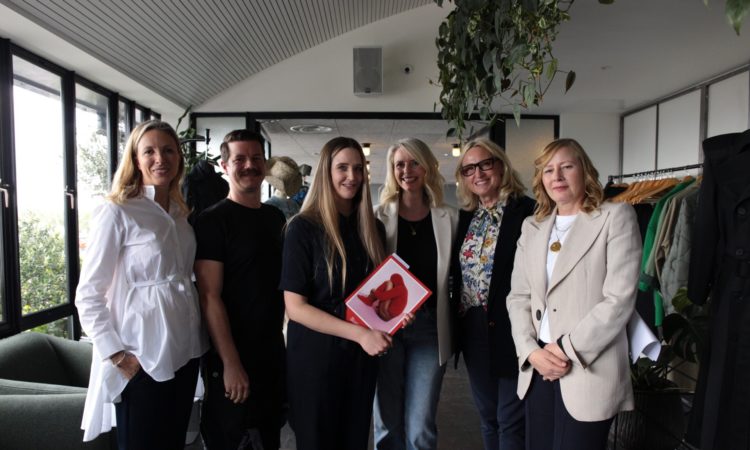 Last week,  the British Fashion Council (BFC) hosted the Colleges Council Graduate Preview Day at the Ace Hotel in London, an event which aims to shine a light on the breadth of design talent in the UK while giving the industry first-hand access to the portfolios of this year's graduating fashion design students and an opportunity to meet the course leaders of 21 top fashion institutions in the UK. During the event the BFC announced the 2019 BA and MA scholars graduating this summer and four prestigious awards, supported by industry partners. All recipients and winners were chosen for their ability and potential to make an exceptional contribution to the British fashion industry.
The 2019 BFC Education Foundation BA scholars graduating this summer are:
Andrea Mayer I Ben Sumpter I Jonathon Kidd I Melissa Eakin I Rosie Baird
The 2019 MA scholars graduating this summer are:
Annie Vallis I Harriet Crowther I Maja Leskovsek I Morgane Krischer I Sara Kiani I Shaun Harris I Uta Sienkiewicz
BRITISH LIBRARY X NABIL NAYAL RESEARCH COMPETITION WINNERS: Andrew Froud- University of Brighton and Victoria Lyons – Kingston School of Art, were awarded a prize of £3,000 to be shared, along with a year long membership to the British Library.
PIÑATEX® X RICHARD MALONE SUSTAINABILITY COMPETITION WINNER: Brian McLysaght – Edinburgh College of Art, was awarded 5 metres of Piñatex textile to contribute to the production of his submitted line-up. Runner up Maria Streang – Arts University Bournemouth, was also awarded 3 metres of Piñatex textile.
GIVENCHY FASHION DESIGN COMPETITION WINNER: Paige Leach – University of South Wales, will receive a 6-month paid internship at the Givenchy Studios in Paris.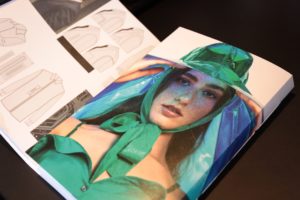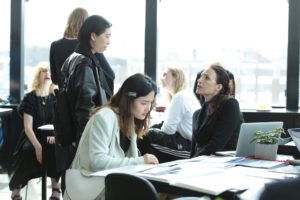 WGSN PORTFOLIO COMMENDATION AWARDS WINNER: Birmingham University and Edinburgh College of Art – WGSN and the BFC partnered together to offer the WGSN Portfolio Commendation Awards, to recognise colleges whose portfolios display outstanding strengths in specific areas decided by the judges at Graduate Preview Day. The winners receive a one-year subscription for their best student to WGSN.
Education is a key pillar of the BFC strategy and is led by Pillar Presidents Sarah Mower MBE and Meribeth Parker, with the aim of attracting the best talent to the industry by giving students a clear understanding of how to study and train for a plethora of industry roles.
The BFC uses its annual Graduate Preview Day to cement its work in education as more important than ever. Working with industry to highlight talented students and the leading fashion design courses across the UK as well as the opportunities to access support through scholarships, the BFC aims to encourage and support young people to access arts education, study at universities and pursue careers in the fashion industry, which employs an estimated 890,000people and contributes £32 billion to the UK economy. In 2018, The British Fashion Council raised over £2.3 million for its charities and business support initiatives out of which £1.1million will be allocated directly to scholars and designer businesses.
As part of its Education pillar, the BFC's education initiatives are designed to secure the legacy of support for talented students at every stage, safeguarding the opportunity to further education regardless of financial situation. The BFC has been awarding students MA scholarships since 1998 and introduced awards to support BA students in 2015; in the last year alone, the number of scholarships awarded by the BFC's Education Foundation increased from 11 to 21, taking the BFC's financial commitment to students from £127,000 to over £200,000, making more than a 60% year on year increase.
This year at London Fashion Week February 2019, the BFC launched the Fashion Studio Assistant apprenticeship, which opens new pathways to the luxury fashion sector other than university and gives insight on how to run a successful fashion business. This was the 400th new government apprenticeship to be approved. The BFC also works on the fashion industry's skills agenda with UK Fashion & Textiles to promote skills development in the fashion sector.
Now in its 26st year, the BFC Colleges Council continues its work to bring together industry and academia, and is stronger than ever with 34 members, including 11 non-fashion courses as members. A total of 270 students have attended the events and the industry led competitions have received over 180 entries from students across the UK.
Tags :
british fashion council
dontmiss
fashion
featured
graduate fashion
home
wfa
world fashion awards