Karl Lagerfield Tribute in the Heart of London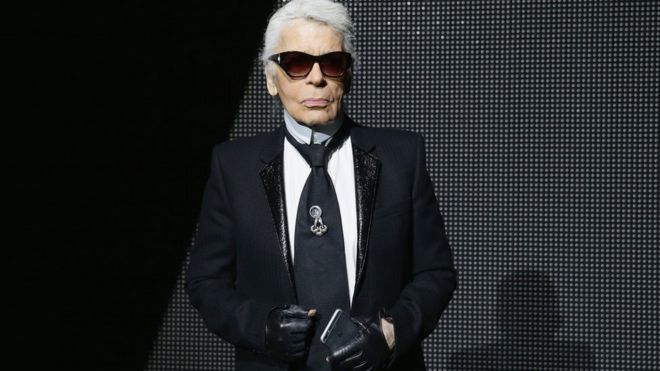 German Gymnasium in Kings Cross pays a special tribute to Germany's greatest fashion icon, the late Karl Lagerfeld with a bespoke cocktail and installation in collaboration with Moet & Chandon .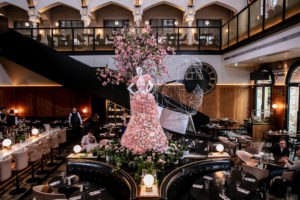 Lagerfield was a German creative director, fashion designer, artist, photographer, and caricaturist who lived in Paris. He was known as the creative director of the French fashion house Chanel, a position held from 1983 until his death, and was also creative director of the Italian fur and leather goods fashion house Fendi, and of his own eponymous fashion label. He collaborated on a variety of fashion and art-related projects. He was recognized for his signature white hair, black sunglasses, fingerless gloves, and high, starched, detachable collars.
Lagerfeld was born on 10 September 1933 in Hamburg, to Elisabeth (née Bahlmann) and businessman Otto Lagerfeld. His father owned a company that produced and imported evaporated milk; while his maternal grandfather, Karl Bahlmann, was a local politician for the Catholic Centre Party.  His family belonged to the Old Catholic Church. When Lagerfeld's mother met his father, she was a lingerie saleswoman from Berlin. His parents married in 1930.
As a child, he showed great interest in visual arts, and former schoolmates recalled that he was always making sketches "no matter what we were doing in class". Lagerfeld told interviewers that he learned much more by constantly visiting the Kunsthalle Hamburg museum than he ever did in school. His greatest inspiration came from French artists, and he claimed to have only continued school in order to learn the French language so that he could move there. Lagerfeld finished his secondary school at the Lycée Montaigne in Paris, where he majored in drawing and history.
Tags :
featured
home
karl lagerfield
wfa
world fashion awards