BURBERRY REVEALS RICCARDO TISCI'S FIRST AD CAMPAIGN FOR THE HOUSE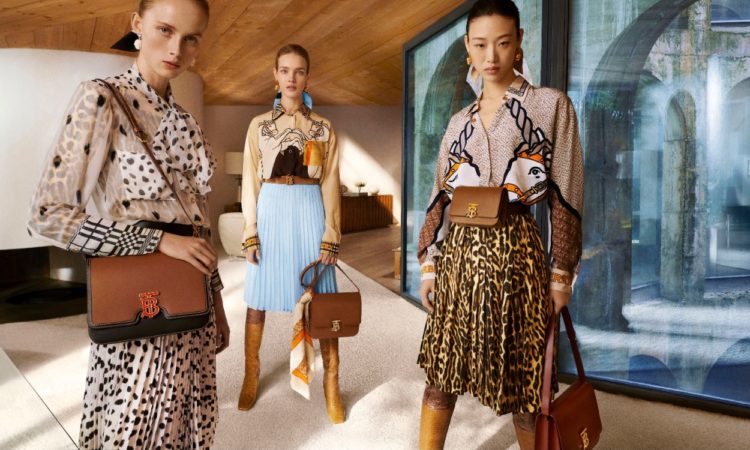 "The thing that excites me the most about Burberry is how inclusive it is – it appeals to everyone no matter their age, their social standing, their race, their gender. So when I was thinking about my first campaign here, I knew I wanted to work with a collection of collaborators to help interpret the breadth of what this incredible heritage house represents to so many different people – from the millennial to the mature, to the British and to the international.
I pulled together 6 photographers, all with a very different energy, experience and point of view of the world – including British masters of photography and the next generation who have something new to say – to interpret this new Burberry era and the multigenerational men and women we speak to, all through their own unique eyes.
They are images that have the confidence to stand on their own, but it's when they are assembled together that they truly bring the diversity, the eclecticism, the inclusivity and the beauty of Burberry to life."
Riccardo Tisci, Burberry Chief Creative Officer
Burberry has today revealed Riccardo Tisci's debut ad campaign for the British house.
For his inaugural campaign, Riccardo has assembled a multigenerational cast of photographers and models, from the most experienced to the emerging, to bring his vision for Burberry to life.
The campaign was shot by photographers Nick Knight, Danko Steiner, Hugo Comte, Colin Dodgson, Peter Langer and Letty Schmiterlow, all of whom make their Burberry campaign debut.
Creating a collection of contrasting imagery, the six creatives portray Riccardo's diverse and inclusive vision, whilst translating the new cues and codes for Burberry in their own inimitable style.
The multicultural stars of the campaign include Stella Tennant, Fran Summers, Claudia Lavender, Rianne van Rompaey, Natalia Vodianova, Irina Shayk, Sora Choi, Anok Yai, Darani, Matteo Ferri and Joe Plunkett.
Launching today, the campaign will evolve throughout the season, appearing across all Burberry channels until April.
Tags :
Anok Yai
Burberry
Claudia Lavender
Darani
featured
Fran Summers
home
Irina Shayk
Matteo Ferri and Joe Plunket
Natalia Vodianova
Rianne van Rompaey
Sora Choi
Stella Tennant
wfashionawards
world fashion awards
world fashion awards tv